Welcome to the Getting Cricky Blog Hop!!
Hello Bloggie Friends and Guests! We're so happy you could join us for this month's Getting Cricky Design Team Blog Hop!! We are so pleased to have you here with us!! Along the way, you'll see NEW ideas for creating Fall & Halloween cards and MORE with Kristal's stamps sets!!
If you've hopped along from Kristal's Getting Cricky blog then you are in the right place!! If you are just joining me from your dashboard, or reading this via email, please be sure to
CLICK HERE
to start at the beginning with
Kristal's blog
(you'll want to catch up on all the FUN!!)...
Each of Kristal's stamp sets benefit charity. At least $1 per stamp set goes to benefit the charity noted on the stamp set package. Kristal is donating to the following charities: Cancer Angels, Storefront Shelter for Homeless Children, Intrepid & Fallen Heroes, E. Glaser Pediatric AIDS Foundation, Doorways Shelter for Women & Children (Domestic Violence), Wayside House for Women, Camp Good Days & Special Times, Adopt a Classroom, and Autism Research Institute. Kristal will donate $1 for every stamp set sold, retail or wholesale to the charity noted; and over time believes this will add up to some wonderful miracles for these special people. So you can feel good that each time you purchase a K Andrew Designs art stamp set, someone around the country is receiving some good help!
K Andrew's stamps are all made and assembled here in the USA, which is very important to Kristal. This ensures all product materials are safe and that jobs are being provided and maintained here in America. You can learn even more about Kristal's stamps (and pick some up for yourself) by visiting her online store:
K Andrew Designs
:
Kristal's THREE newest stamps sets are LARGER sets -- perfect for cards, layouts, and so much more... For more details or to make one these sets YOURS, please click on the preview:
I was thrilled and honored when Kristal asked me to be the Guest Designer for this hop... I was not sure I was worthy of being put up with her and the design team (they are all pretty darn amazing!) but thought wow, she asked me she must think I can handle it so I went for it! I hope you enjoy!!
For my card, I'm featuring the Fashionable Friends Stamp set! I absolutely love all of my stamp sets but this is one of my favorites! One of the many wonderful things about Kristal's stamps are they are so versatile you can use them for any occasion and they mix and match so well!!! For this particular stamp set the chairty is the Cancer Angels... if you have not heard of this charity please visit their website here....
http://cancerangelsofsandiego.org/
This what the set looks like.... be sure to check it out at the website below!
On to my creation... This is my Halloween card! Isn't she cute? I thought she would be fabulous to send out to a couple friends whom I miss dearly, no one really expects a card for Halloween so it will make a nice surprise
For this card I used a paper pack I picked up that was dedicated to Halloween (from Hobby Lobby)... it had seven different styles of paper but I liked how the little witch looked with these two styles. The witch and cauldron cut out came from the Cricut cartridge, Mini Monsters (I used 3 1/2 pt. font). The cartridge has so many fun designs but I just love her! I used some regular card stock to cut her out but then colored in her dress, hat and shoes with some black glitter glue and purple bling. The ribbon was given to me as a birthday present and the the button came from a 6 pack of buttons I purchased at Hobby Lobby. And of course what pulls the card all together is the "From one fashionista to another" stamp from Kristal's stampline! It was so fitting for this little fashion happy witch!
I used a little gold glitter glue to highlight the bubbles... who does not love a little glitter glue?
(sorry I think it is time for a new camera, this is fuzzy but the button says Happy Halloween and truly is cute)
So now that you have seen my project it is time to give away some
After all who does not love Blog Candy right?!?!?
Kristal has given me the amazing opportunity to give one of you a STAMP SET! How fabulous is that? But why pick just one winner when we could have two? So the first winner will win the fabulous stamp set the second winner will get this little halloween package I picked up...
It includes; paper, ribbon, halloween chipboards, and some button bling... I used the same paper for my background and one of the button blings as well (no worries, you will get a new set and not my used one)! All you have to do to win is leave me a comment (I WOULD LOVE LOVE LOVE if you became a follower but I will not make that a requirement)... then on Monday morning I will pick two winners. Easy peasy! Can't wait to win a stamp? GO ORDER THEM! You can get them at
http://www.kandrewdesigns.com/
enter promo code heather20 and you get 20% off! Such a sweet offer from Kristal! It is valid until Monday so GO ORDER :) You will have so much fun playing! I know I do!!
I really hope you enjoyed the hop and now off you go for more fun and excitment! Thanks for hoppin' by!
Now you can hop on over to your next stop: Kathy ......Happy Hopping Everyone!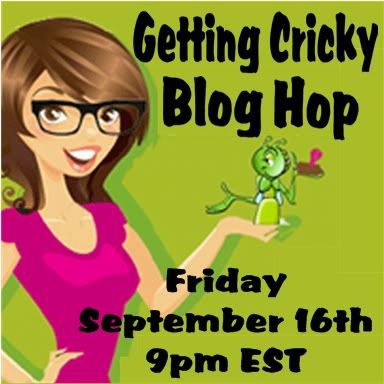 ........................................