Hey all! I just wanted to give you a heads up, this weekend the Getting Cricky Design Team will be putting on a blog hop! We hope you can attend! The theme is Winter Wishe. You know it sounds like fun and you were looking for Holiday Project ideas anyway right! So hop on over and join us... here is the information....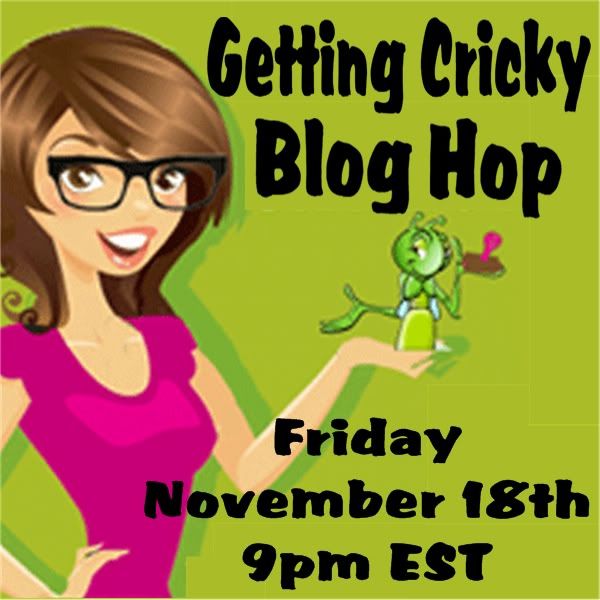 Join the Getting Cricky Design Team and our special guest for this month's hop celebrating the upcoming holiday season!!
The fun begins at
http://www.gettingcricky.com/
at the following times (the hop will continue through the weekend, so if you can't make it on Friday, we hope you'll be able join us later!!):
6pm Pacific
7pm Mountain
8pm Central
9pm Eastern
If you're in Alaska, please join us at 5pm...
If you're in Germany, please join us after 3am on the 19th...
and if you're in Sydney, Australia, please join us after 11am (on the 19th)...
Need another time? Please let us know, and we'll be happy to post it!! :)
This will be the first time some of the JR. Design Team will be showing off their stuff so come and support the girls!!!!
If you have facebook you can get more information
HERE!!!
Hope to see you on the weekend of November 18th!! :)